Brainsofminerva.com is a career and lifestyle resource for the enterprising actor that published original content from August 2009 through August 2011. With nearly 200 cutting-edge articles on everything from crashing auditions to handling feelings of competition and candid interviews with LA's top casting directors and show runners, Brains of Minerva empowers the acting community to pursue its passion with intelligence, irreverence and an eye toward the greater good.  We hope that readers will continue to use this resource as a way to nurture their creative evolutions and revolutions.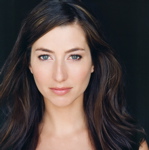 Sarah Sido Grew up on a mountain top in Vermont performing in a   children's theater company  and dreaming of being a city kid in NY,   before heading off to Interlochen Arts Academy. After spending time   at The British American Drama Academy and Oberlin College, an   internship with Manhattan Theatre Club finally brought her to New   York, where she performed in play after play, from Shakespeare in   the basement of a coffee shop to Bloody Poetry Off Broadway, at the Classic Stage Company, and toured the country performing and teaching with the National Shakespeare Company. Upon her move to LA, she appeared in The Master and Margarita, an award winning production by Zoo District. Since then she has worked with many of the best companies in town, including: Push to Talk, International City Theater, and The Evidence Room.
Her voiceover career began by accident when she did a mass mailing without properly doing her homework first and sent a headshot to a voiceover agent, thinking he worked in the on-camera department. He must have been having a slow day, as he called to tell her of her mistake. He happened to like her voice however, and suggested she make a demo, which she promptly did. When she got back in touch with him, this time with the proper materials and some bookings under her belt, he told her his roster was full. But it didn't matter! Sarah found other representation and is grateful to him anyway for sparking her interest in the field.
Sarah continues to work extensively in voiceover. In animation, she worked on Team America: World Police, Barnyard and the pilot, Sugarless, among others. She has provided voices for some of the most popular games, including Grand Theft Auto: San Andreas and Metal Gear Solid: Guns of the Patriots. Her commercial clients include: McDonald's, Volkswagon, Alta Dena, Blockbuster and Toyota.
On camera, notable TV credits include, Without a Trace, Sleeper Cell, and Justice. She has starred in many commercials, short films and the feature, Lollilove, directed by Jenna Fischer.
Sarah's website,  IMDB, Pinterest and twitter.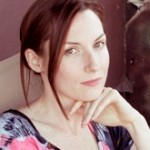 Claire Winters Claire first collaborated with Sarah Sido many moons  ago when, as seniors at The Interlochen Arts Academy, she cast her as Wendla in her all-female production of Frank Wedekin's Spring Awakening. And they said it couldn't be done. Ha!
Nights spent lying awake recounting the memory of staging German Expressionism on her dorm roof made college pale by comparison.  After a brief stop at Sarah Lawrence College she headed to New York to study with Michael Howard and cut her teeth in countless plays, student films, and indies. She realized, though, that she needed conservatory training to further her creative goals and was accepted into the MFA Program at American Conservatory Theater.
Upon graduation she headed back to New York where she appeared in several plays and worked in regional theaters including The George Street Playhouse, The Guthrie Lab, ACT, and Shakespeare Sedona. Her film and television credits include leading roles in the features Filmic Achievement and Slings and Arrows, Guiding Light and As the World Turns, and a supporting turn in the Golden Globe-winning HBO mini series Empire Falls. She also continues to develop her own work, including the solo show Shakespeare's Difficult Women, which was performed at Manhattan Theater Source and developed in a residency at Artward Bound. She has won grants from The Lotta Crabtree Trusts, Fractured Atlas and Robert Rauschenberg's Change, Inc.
Claire also finds much joy in her teaching practice. In New York she taught several on-camera acting courses in the Young Actors Program at The Lee Strasberg Institute and led workshops in creating original dance and theater work at The Field. She teaches acting and digital filmmaking to teens throughout LA and has written about acting for Intercut Magazine and YourIndustryInsider.com. She is currently acting in and directing a multi-media project she'll unveil on the Interwebs in the spring.
Policies
Attribution
While Minerva loves her guests, all opinions espoused in posts can only be attributed to the post's author and not the administrators of brainsofminerva.com.
The content displayed on www.brainsofminerva.com, including the selection, arrangement, and design ("Content") is the property of Brains of Minerva or its licensors, and is protected by copyright and other intellectual property laws. The Content may be used only for your personal and non-commercial use and may not be edited or modified for any purpose.  By accessing www.brainsofminerva.com, you agree not to reproduce, retransmit, distribute, disseminate, display, sell, publish, broadcast or circulate the Content to anyone, except that you may reproduce, distribute, display or transmit a short excerpt of Content for a noncommercial purpose provided you use the phrase "Originally published at Brains of Minerva" and link back to the post's permalink on www.brainsofminerva.com.   All rights not expressly granted herein are hereby reserved.
Photo of Sarah by Dana Patrick
Photo of Claire by Andy Hayato Riddle